Air Duct & Dryer Vent Cleaning Riverside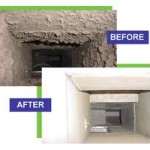 Riverside Carpet and Air Duct Cleaning is basically the best local company that you could contact if your HVAC, dryer vent or air duct needs cleaning. There is absolutely no doubt about our credibility since there are many great reviews from prior, satisfied customers that testify to our quality. Not only do our previous customers end up using our services for a second time but they often also refer us to their friends and family, thereby proving that our services are trustworthy, professional and excellent. As for why you should hire professionals, you can read up on this. It is very important for your Riverside air ducts to be sufficiently clean as this can impact your health, and what better way to clean it than to hire professional Riverside Air Duct/HVAC cleanings provided by our crew of experts.
Get in touch with us now over the phone (951) 221-8734
Email info@carpet-care-experts.com
As far as pricing goes we provide competitive rates and absolutely upfront prices – the advantage of that is that you needn't worry about hidden costs and fees being added to the bill later on. You can just sit back and relax and once the cleaning is done, take deep fresh breaths of clean air in your home. Our policy of providing upfront pricing is actually out of deep respect for our customers, so that they won't be bothered by worrying about hidden costs. In fact it is this regard for our customers in addition to the excellent services that we provide that has led to our success as Riverside Carpet and Air Duct Cleaning company. If you have any questions, a simple phone call will provide you with all the necessary details.
So why is it necessary to hire professionals? Well, there are all sorts of crevices as well as corners that need to be accessed in your air duct and dryer vent before they can be cleaned, and that's a job only a professional company can do because they have specialized equipment for the job. There are other reasons as well. There can be all sorts of things like pieces of hair and lint backed up into your Riverside dryer vent, and it's best to let professionals deal with those. In air ducts, there can be grime, dirt, mold, bacteria and even mildew. In some cases in Riverside Air Duct/HVAC systems, the whole vent had become infested with insects and rodents. Wouldn't you rather a professional dealt with those annoying pests? As a result the bacteria become overwhelming in these areas. Therefore, it becomes essential to clean up these areas, so that the air you breathe in at home is absolutely free from all these health hazards. We can help with Riverside air duct cleaning.
If your dryer vent has become backed up, it can actually become a fire hazard, and you definitely don't want to have germ-filled air blowing through your home every time you turn on your heating or cooling systems, as doing so can be harmful and lead to allergies. So call us now and avoid all these problems. Schedule air duct cleaning in Riverside today.
Get in touch with us now over the phone (951) 221-8734
Email info@carpet-care-experts.com