Water Damage Restoration Riverside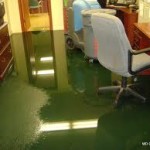 This is the section dealing with water damage of the Riverside Carpet and Air Duct Cleaning service. We welcome you here.
Home owners in Riverside who have experienced any flood or leaks may be needing immediate action in their homes to prevent or repair water damage in Riverside. Since Riverside water damage is serious and the longer it lasts, the worse the destruction can be, it is often essential that experts are consulted in time so as to reduce any long lasting harm to your precious home. Unless you have already experienced long lasting water damage, it may be difficult to believe exactly how much damage can be done, but actually the concerns can be extensive. Water may be able to dry on its own but by the time that happens it can eat through walls and become breeding grounds for all sorts of bacteria. So basically you do not want water damage to hang around for too long and you need to get all that cleared up as soon as possible. That's why, as far as water damage in Riverside, California is concerned, we are the company for you, because we can provide our excellent services to clean up the leak or flood water, dry your walls and carpets and thereby reduce any long lasting water damage from occurring.
It doesn't matter what the initial issue was – a heavy rainfall, a burst pipe, an overflowing washing machine or a leaky tub – whatever the issue, we can fix the resulting Riverside water damage for an amazing rate. Choose us for water restoration in Riverside, CA.
Get in touch with us now over the phone (951) 221-8734
Email info@carpet-care-experts.com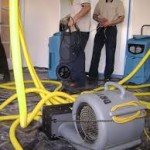 Since time is of essence, you need someone to provide water damage cleaning in Riverside, California within a short time period. Since we have same-day services available on offer, we are actually the best company to clean up water before it has a chance to cause much damage. We can even come and merely inspect if you have recently experienced a flood or leak, so that we can give you an idea of what needs to be done. Inspections by our experts will pick up on moisture that you may not have noticed, and which can later cause problems like mold, bacteria and rotting in your house. But our experts can nip the problem in the bud by picking up the issues and fixing them before they get so far. Our priority is your safety and comfort in your home, and by hiring our services for water damage repair in Riverside, we can make sure all your belonging are salvaged in time and your home, is cleaned, scrubbed and dehumidified.
Hire Riverside Carpet and Air Duct Cleaning today and save your belongings as well as ensuring a safe home for you and your family.
Get in touch with us now over the phone (951) 221-8734
Email info@carpet-care-experts.com